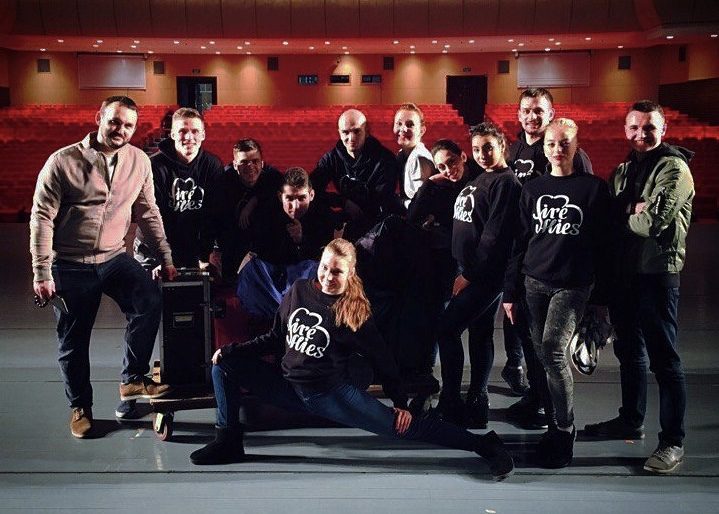 Fifth tour of Shadow Theatre. City of Nantong.
On December 23, the fifth round of the shadow theatre tour commenced in Chinese cities, featuring the captivating show program "Shadow Hollywood" by Ukrainian artists. The premiere of this new show took place in Nantong, at the esteemed Geng Su Theatre. The audience of Nantong was treated to an extraordinary performance that left them in awe and anticipation for the tour ahead.
A Mesmerizing Premiere in Nantong
The premiere of "Shadow Hollywood" in Nantong showcased the artistry and talent of Ukrainian artists. From the moment the show began, the audience was transported into a world of enchantment and wonder. The captivating performance held at the Geng Su Theatre left spectators eagerly anticipating the subsequent shows of the Chinese tour.
Embracing the Magic of Shadow Theatre
The Ukrainian artists' ability to weave a spellbinding narrative using shadows and light was truly mesmerizing. Each delicate movement and silhouette cast on the screen captured the imagination of the audience, creating an immersive experience that surpassed expectations. The Geng Su Theatre provided the perfect stage for the artists to showcase their expertise and captivate the hearts of the spectators.
Anticipation for the Chinese Tour
The premiere in Nantong marked the beginning of the fifth round of the shadow theatre tour, igniting anticipation for the upcoming shows in various Chinese cities. The audience's enthusiastic response and appreciation for the performance set the stage for a remarkable journey ahead. The Ukrainian artists were thrilled to share their artistry and the unique world of "Shadow Hollywood" with audiences throughout China.
Looking Ahead
As the tour progresses, the memories of the premiere in Nantong will remain etched in the hearts of the Ukrainian artists. The overwhelming reception and admiration from the audience fuel their dedication to deliver captivating performances in the remaining cities. The artists eagerly anticipate the opportunity to transport audiences into the magical realm of shadow theatre, forging a connection that transcends language and culture.
The fifth round of the shadow theatre tour commenced in Nantong on December 23 with the premiere of "Shadow Hollywood." The Ukrainian artists showcased their exceptional talent at the renowned Geng Su Theatre, leaving the audience spellbound. The premiere in Nantong set the stage for an exciting journey ahead, as the artists embarked on a tour of Chinese cities, enchanting spectators with the magic of shadow theatre. The Ukrainian artists carry the memories of the captivating premiere and eagerly look forward to sharing their artistry with audiences throughout the rest of the tour.
If you want to read about our previous tour, here is an article about our third tour in China.