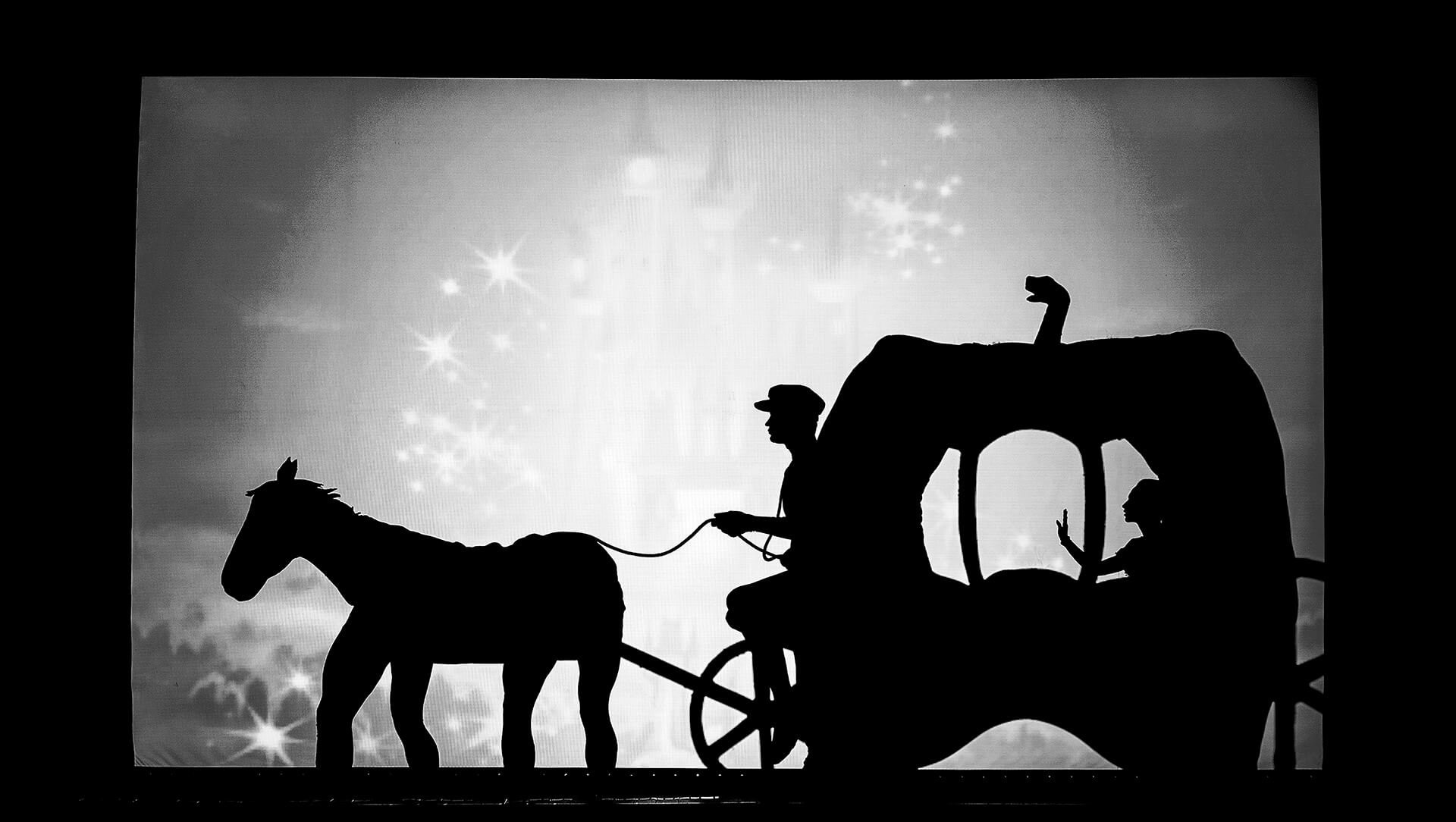 Shadow Theatre Verba at the AISF in Graz
In May 2023, the picturesque city of Graz in Austria played host to a captivating array of performances during the Austrian International Storytelling Festival. Among the many talented artists and groups that graced the event, our Shadow Theatre Verba showcased the extraordinary talent and left audiences in awe with their mesmerizing shadow performances. It was a big pleasure to return to Austrian International Storytelling Festival after tree years. Over the course of three enchanting days, from May 25th to May 27th, Verba transported viewers into a world of magic, imagination, and emotion through their spellbinding shadow adaptations of popular tales like "Alice in Shadowland", "The Wizard", "Frozen", and their touching depiction of the "War in Ukraine."
Alice in Shadowland
Kicking off their participation in the festival, Shadow Theatre Verba captivated the audience with their rendition of "Alice in Shadowland." Combining intricate shadow play, artful storytelling, and innovative choreography, we brought Lewis Carroll's timeless characters to life in a way that delighted both young and old alike. The interplay of light and shadows painted a vivid picture on the screen, while the performers' precise movements showcased their immense skill and creativity.
The Wizard
Continuing their captivating journey through the world of shadows, Verba wove their magic with "The Wizard". Drawing inspiration from the beloved tale of Oz, the troupe explored the depths of fantasy and wonder. Through their imaginative use of light and shadow, they transported the audience to the mystical land of magic. The impeccable synchronization of the performers and the sheer artistry of our shadow movements made this performance an unforgettable experience.
Frozen
Next show of Shadow Theatre Verba was a touching adaptation of "Frozen". Through delicate movements and skillful manipulation of shadows, we brought to life the beloved characters of Elsa, Anna, and Olaf, evoking both the magic and the tender emotions of the original story.
War in Ukraine
On the final of the show at the Austrian International Storytelling Festival, Shadow Theatre Verba touched the hearts of the audience with an emotional and poignant portrayal of the "War in Ukraine." It conveyed the devastating impact of conflict, highlighting the strength and resilience of those affected.
Impact and Reactions
Throughout their three-day presence at the festival, Shadow Theatre Verba left a profound impact on all those who had the pleasure of witnessing our performances. The combination of innovative storytelling techniques and flawless execution captivated the audience, leaving them in awe of the performers' immense talent. Verba's unique ability to weave narratives using only light and shadows was both visually stunning and emotionally evocative, leaving a lasting impression on the hearts and minds of the viewers.
The performances by Shadow Theatre Verba were met with thunderous applause and rave reviews from the audience and critics alike. Our dedication to the craft, attention to detail, and the sheer beauty of our performances resonated deeply with everyone in attendance. The magical world we created on stage became a gateway for the spectators to immerse themselves in tales they knew and loved, but with a fresh and innovative twist.