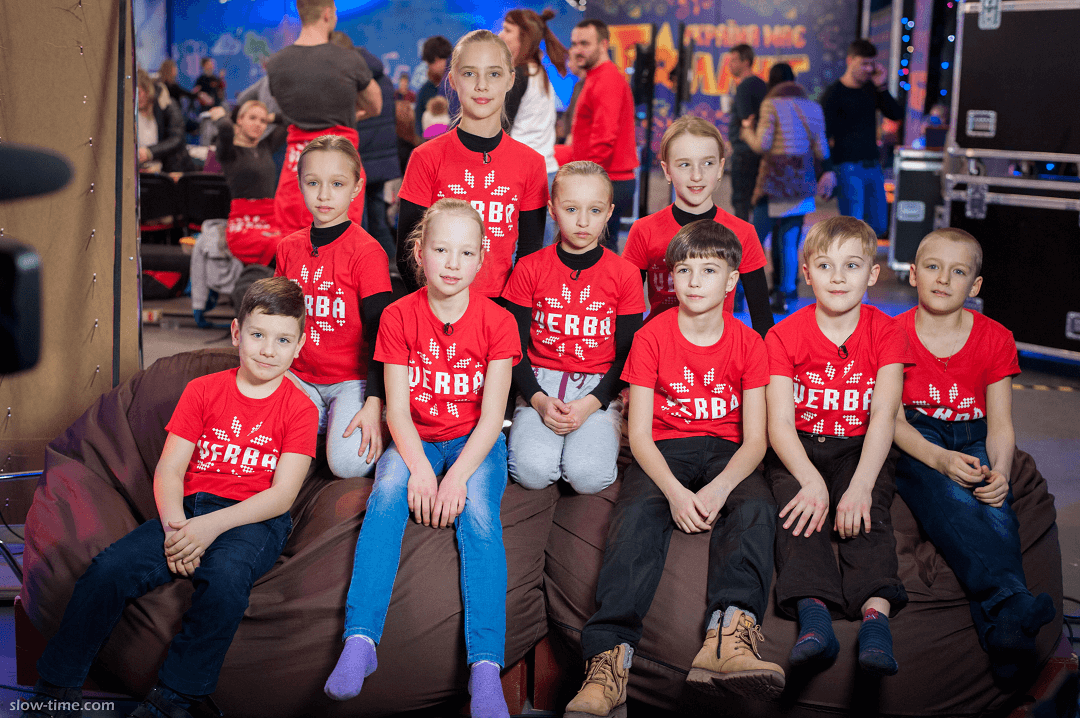 Shadow Theatre for Kids
Before the story of how the first shadow theatre for kids was created, we must go back to the past. Namely, at the time of the creation of the first shadow theatre in Ukraine.
The boom of the shadow theatre genre in our country began in 2010. It was because a young group of the students participated on the talent show Ukraine Got Talent. At that time no one suspected that this would be the start for the foundation of a successful and professional shadow theatre Verba. Now Verba already traveled around 33 countries around the world. The last of the TV shows that was shot with shadow theatre Verba is Romania's Got Talent. The last concerts was in USA, China, Algeria and Kuwait. Then you realize that you have reached a certain level and need to expand in other way.
Therefore, like any artist, the question arose: "And what now? What legacy can I leave behind myself, except for my creations?" We are talking about the idea to create a kids shadow theater. In fact, this is the first and only professional shadow theater in Europe.
The first shadow theater for children on the show "Ukraine Got Talent"
The classes were conducted by the organizer of the shadow theatre Verba. It was Lyudmila Kiselitsa and the choreographer – Elizaveta Sokolova. Plots, both for kids and adult shadows, were created by director Vladislav Polishchuk. The kids team included nine girls, gymnasts and boys, dancers, aged 6-9 years. For an actor of the shadow theatre it's very important to have choreographic training and to be disciplined. Day after day, the children learned this new art form. And their "shadows" became more confident. Interestingly, most of all they liked to do acrobatic support and interact with each other. Having made and completed the first performance, the organizers realized that this was a worthy level of skill.
After a while, it was decided to show the Verba kids  to all country. There is no better way than the TV show "Ukraine Got Talent". First casting was held without problems. The team of the shadow theatre Verba Kids was immediately invited to the next shooting. Performance was better than expected. The kids were full of emotions, and the judges clapped standing and gave three "YES!".
Although, the group did not qualify for the final. Verba kids were remembered by the Ukrainian viewers as a best children's shadow theater with a completely non-children's level.