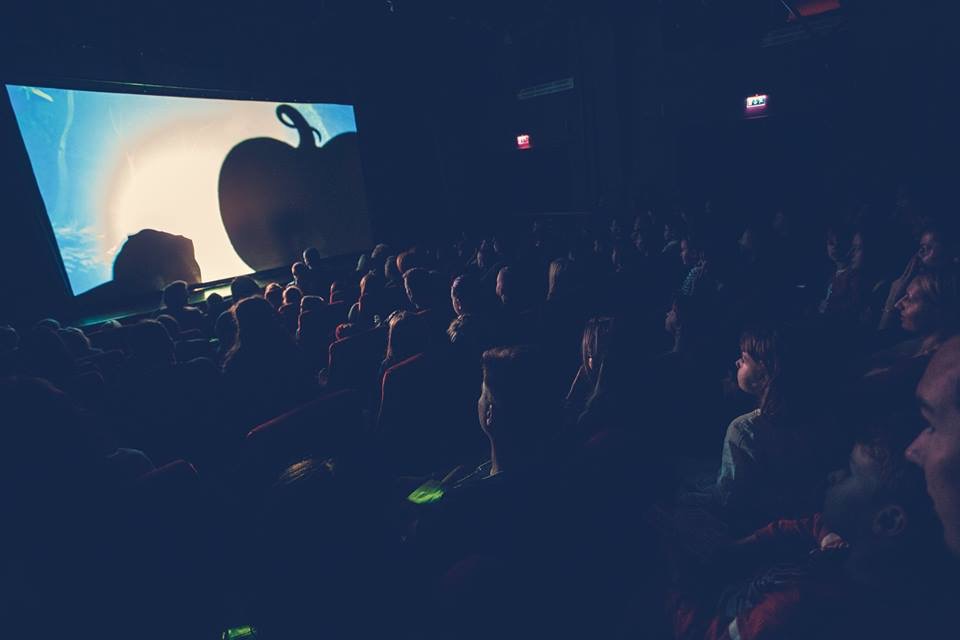 Shadow Theatre Verba in Romania – Festivals in Iasi and Sibiu
Shadow theater Verba at the festival "The Iasi International theater festival for young audience" in the city of Iasi
This was the fourth performance of the Shadow theatre Verba in Romania! As part of their tour trough Ukraine, artists of the shadow theater Verba were invited as honored guests to the annual theater festival "The Iasi International Theater Festival for the Young Audience", which was held at the theater "Luceafarul" from October 5 to 12.
This event has the status of international. For the 10th time gathered a lot of youth audience around it. The main mission is to unite diverse artists under one roof and rally them through cultural and aesthetic dialogue. The organizers want to make this kind of work a tradition. And the festival successfully accomplishes its goal.
Many famous Romanian actors performed on the theater stage. In addition, artists from Britain, Germany, France and even Australia showed their talent here.
Great honor for the shadow theater was to represent our native Ukraine at this festival.
Group performed at the closing of the festival with their new kids show "Shadow Kingdom".
Audience warmly welcomed the artists. It seemed they were familiar with performances of shadow theater Verba for a while.
The indicator was that the smallest viewers sang songs from shadow performances in one voice. During the final traditional selfie, almost all the kids from the hall ran out onto the stage to take pictures with the team.
Verba Shadow Theater at the Festivalul Tanar de la Sibiu festival in Sibiu
It was a pity to leave such a beautiful and cozy city of Iasi. But on October 14, it was necessary to delight the audience at another large-scale theatrical event – "Festivalul Tanar de la Sibiu" in the city of Sibiu.
Although these cities are both located in Romania, but far enough, the road was long. Because the show was in the morning, it was necessary to make all the preparations at night. Sleepy but happy artists of the shadow theatre Verba perfectly performed at the annual festival. The group presented a magical mood not only to spectators, but also to organizers. Every dancer was bombarded with words of gratitude from the audience.
The hall that was in Sibiu GONG theater, was more like a mini-cinema. The scene was just for performing a small show. For the first time the show "Kingdom of shadows" was presented in this format. And had no less success.
If we talk about the festival itself, it is quite young and has existed since 2015. The main mission is to show performances exclusively for children and teenagers. The organizers are convinced that now there are quite a few events that would have an instructive character for the younger generation.
After this show, the organizers offered Shadow theatre Verba to come again. The next event was the festival Sibiu Magic Show. On it the shadow theatre Verba in Romania showed the same show "Kingdom of shadows".