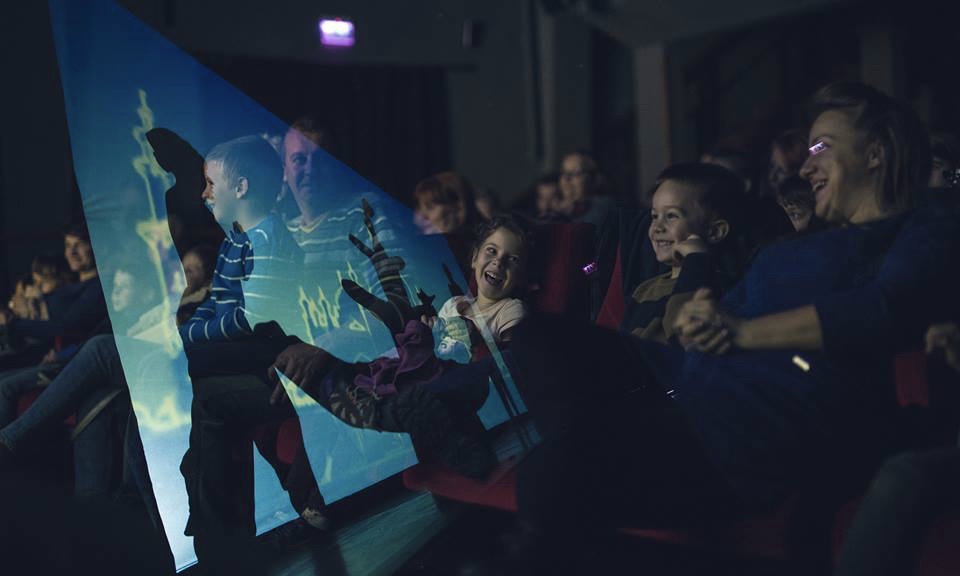 First tour of "The best" show
This autumn marked the start of the fifth touring season for the shadow theater "Fireflies" in Ukraine, Moldova, and Romania.
The tour was organized by the well-known company "Magic Box," which also manages concerts for the groups "Vremya i Steklo," Dima Monatik, the Shumacher brothers, and "Open Kids."
The shadow theater team presented the best works from the theater's existence, which is why the program was named "The Best."
The goal of the show was to entertain both the youngest viewers and their parents.
The story began with a father trying to put his little daughter to sleep, but she, in turn, bombarded him with an endless series of questions and asked him to tell all possible fairy tales. The questions were very mature and serious, such as how life originated on the planet, how we learned to build such incredible structures, how the wonders of the world came to be, why people became cruel and kill animals for their benefit, and of course, how mommy and daddy met. And the father answered all these questions through the prism of shadow art.
Of course, the show also included kind and beloved fairy tales such as "Alice in Wonderland," "The Tale of Aladdin," "Frozen," and "Cinderella."
Traditionally, the actors of the shadow theater "Fireflies" showcase not only their shadow talents. The show also includes performances in front of the screen, including acrobatic acts, a neon show based on the cartoon "Madagascar," and a ballroom dance by the prince and Cinderella.
And, of course, the team couldn't overlook the theme of love for our beautiful and unique Ukraine, so the show concluded with a performance called "Made in Ukraine."
The tour started on October 1st and lasted for three weeks.
Here are the cities and countries where the premiere of the "Fireflies" shadow theater show "The Best" took place:
October 1 – Kyiv
October 3 – Enerhodar
October 4 – Kryvyi Rih
October 5 – Kryvyi Rih
October 7 – Kramatorsk
October 8 – Bakhmut
October 9 – Mariupol
October 11 – Iasi (Romania)
October 15 – Sibiu (Romania)
October 16 – Belgorod-Dniester
October 17 – Izmail
October 18 – Chisinau (Moldova)
October 20 – Chernivtsi
October 22 – Vinnytsia