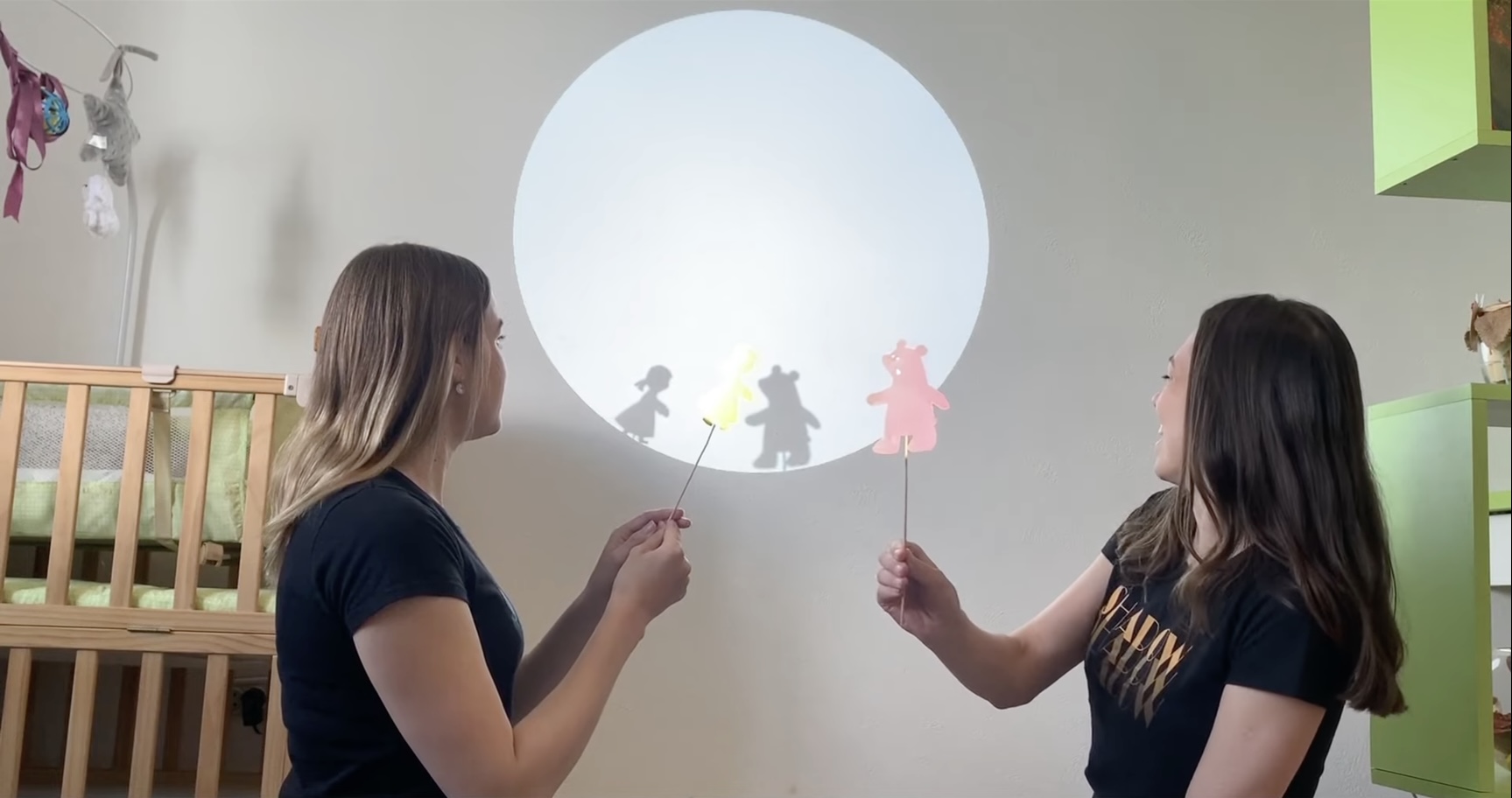 Types of Shadow theatre
With each passing day, the genre of shadow theater is gaining more popularity. In various countries around the world, numerous clubs and classes for both children and adults are being formed, diploma works are being written, and shadow theater is being taught in schools.
There are several subtypes of shadow theater:
Puppet shadow theater
Hand shadow theater
Shadow theater creating images with the bodies of performers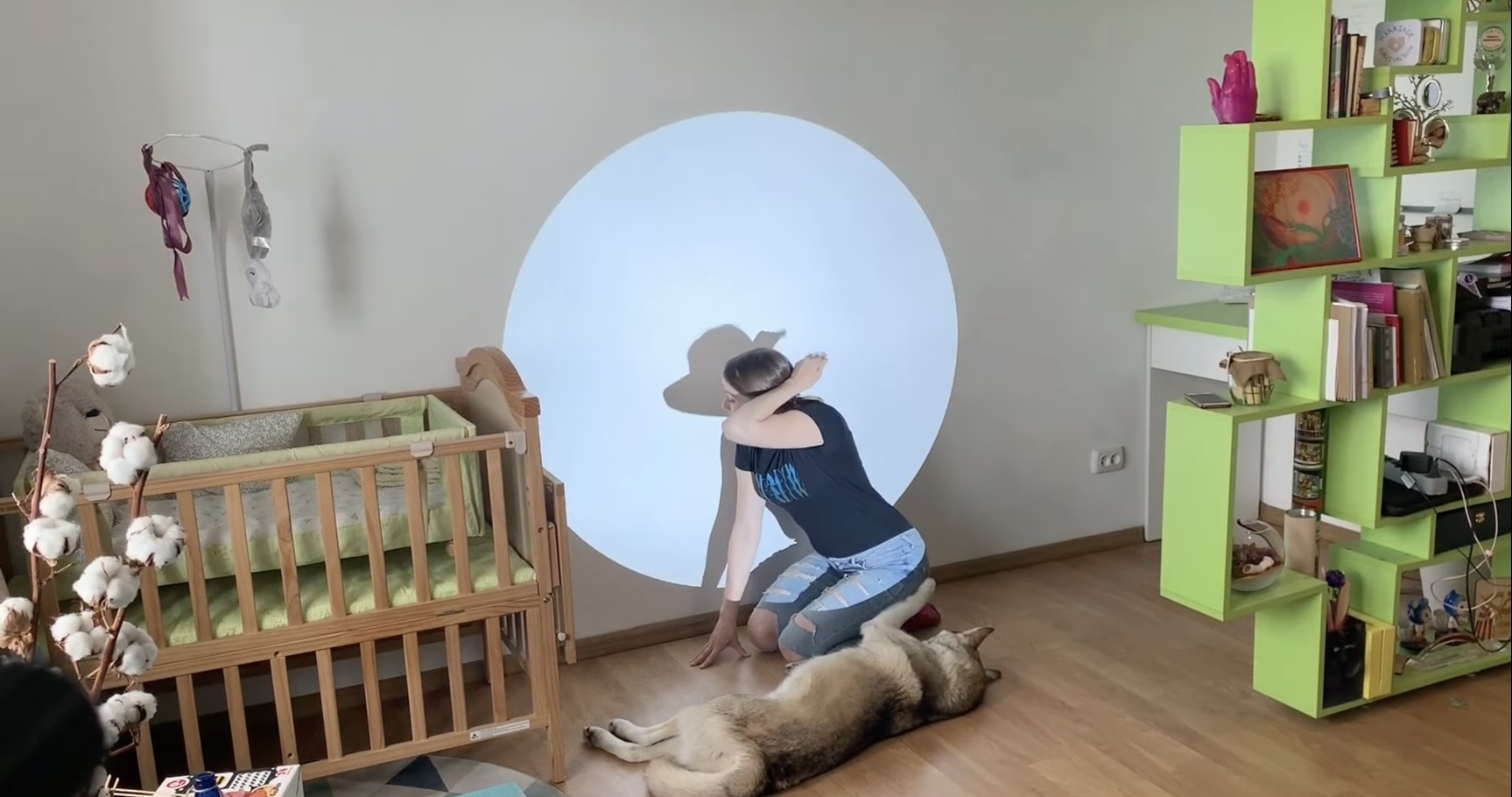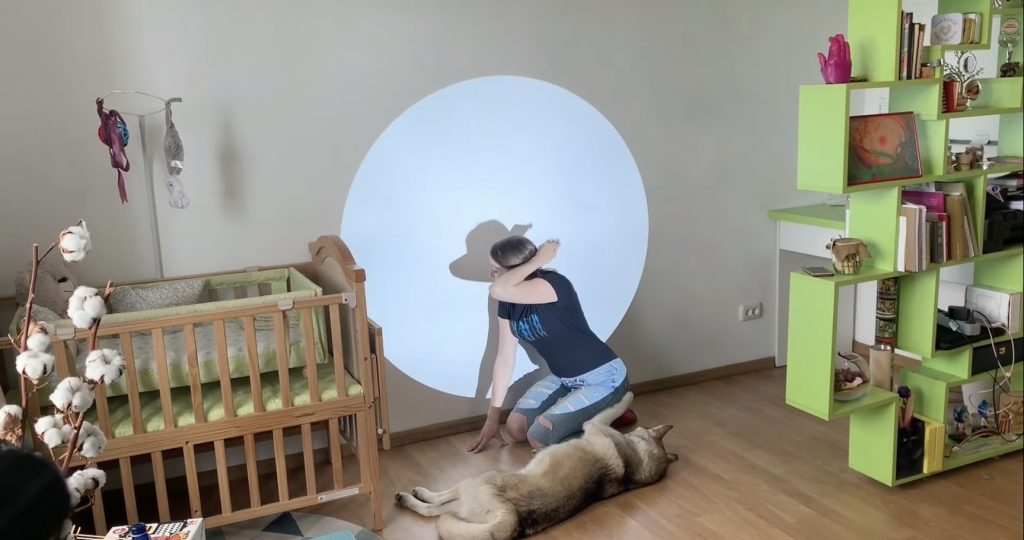 Puppet shadow theater is one of the oldest forms of theater. The earliest mentions of it date back to ancient China. It is the simplest in terms of organization and is perfect for young children. Even the smallest screen will suffice. You can also create an entire stage using a box and white sheets of paper. Cut-out figures and puppets are used as the main props. You can attach your favorite characters and heroes to sticks and invent your own fairy tales for children. You can also spend time with your child preparing props, coloring the theater characters, and creating additional ambiance with clouds and greenery, envisioning where your magical story will take place.
Hand shadow theater is a distinct form of theatrical artistry. All figures are created by the artist's hands. It is a very fluid art form that appears almost magical, as images and figures can change rapidly, and fingers can create new shapes. We have a video on our YouTube channel featuring a professional hand shadow theater artist.
This type of shadow theater also requires very little space, as only the artist's hands are involved on the screen. Therefore, it is ideal if you have limited space for a projector (or a flashlight) and a screen. Additionally, this genre wonderfully develops hand motor skills, smooth movements, and creative potential.


Shadow theater with bodies is the most impressive form of theatrical art that creates complete plays and performances using the shadows of actors' bodies, covering any theme. Sometimes it can be combined with the aforementioned types of theater. It requires a considerable amount of space since the artist needs to be fully visible on the screen, leaving room for multiple people to participate in the formation of figures. This genre is interesting for both children and adults, as everyone can find something for themselves. It is incredibly fascinating to transform into a dog, become an elephant's head, or even a car bumper. This form of shadow theater develops various aspects of oneself: flexibility, physicality, static muscle training, imaginative thinking, teamwork, and numerous unforgettable moments that the world of shadow theater can offer you.