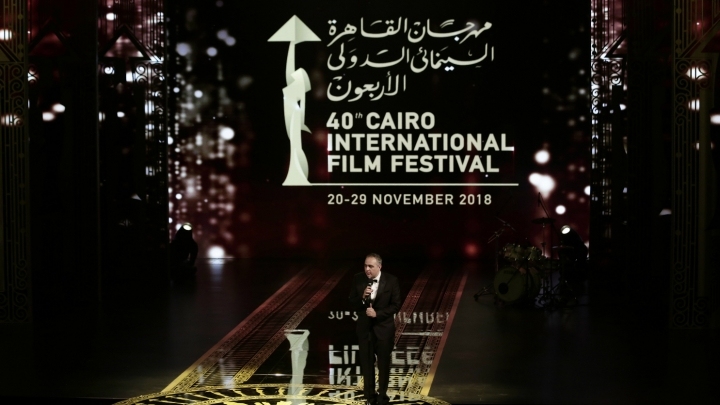 Moving shadows in Egypt at the 40th Cairo International Film Festival
Ukrainian moving shadows in Egypt at the 40th CIFF performed as invited guests. Hence, on November 29, Verba opened the award ceremony. This is not the first experience of performing at such kind of events. In 2012 and 2013, the shadow theater performed at the Odessa International Film Festival. The mission was the same – to show an alternative to films and theater. Most noteworthy, that CIFF is an annual event of national scale. It is organized by the Cairo International Film Festival Foundation. Therefore, the sponsors are both government and private companies from Egypt and world.
Cairo International Film Festival
What is included in the 10-day festival program? First of all, this is , of course, an international competition and an out-of-competition program. Secondly, the new horizons of Arab films – documentary and fiction. Due to the critics ' discussion added a short international competition and a festival. Regarding the content itself, here are collected the Egypt's  films 2017-18, tributes and classic movies. It is worth to say that the entire period includes not only film screenings, but also seminars. The festival president is an actor with many years of experience Ezzat Abou-Ouf. The best part is that absolutely anyone from anywhere in the world can participate. And, finally, the conditions for applications CIFF are next: a full lendth more than 60 minutes, created after October 2014. Secondly, the film should be a premiere for Egypt and not shown at accredited international festivals. And, thirdly, each country can exhibit more than one film.
Ukrainian moving shadows in Egypt at the 40th Cairo International Film Festival
Let us turn back to Ukrainian moving shadows in Egypt at the 40th Cairo International Film Festival. For the opening of the awards ceremony was chosen performance "Around the World". Of course , it includes the main attraction of Egypt – the Pyramids and the Sphinx. But besides this, the actors at the end made an unexpected gift to all the guests. Namely, they created in the shadow the silhouette of the main prize with a golden pyramid in her hands.
Seems like need to tell about the unpleasant curiosity that occurred with the group. Becuase of late connecting flight due to bad weather, the entire props did not fly with the team to Cairo. Therefore, it took literally 3 hours to re-create the scenery and create costumes for performances. Forty hours without sleep and having nothing but animation and professionalism. This is how the shadow show Verba performed at the 40th Cairo International Film Festival and deserved the storm of applause from the Egyptian and world cinema geniuses.