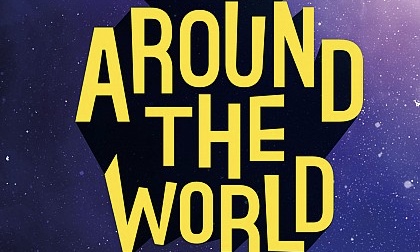 Shadow Theatre in Abu Dhabi – Talents Around the World in Al Ain
After the performance of the shadow theatre in Sharjah and the special shadow show in Ras al-Khaimah, it is time to show the shadow theatre in Abu Dhabi. From August 13 to 18, Verba Shadow Theater was part of guest artists from the Devora company at the Talents around the world festival at Bawadi Mall in Al Ain, United Arab Emirates.
The performance took place in the shopping center "Bawadi mall". For 1.5 months, professional artists from different parts of the world performed in front of the Arab audience.
Especially for the residents of Al Ain, the shadow theater Verba made a new performance – "Arabic style". It shows the sights of the UAE.
Acrobats of the theater worked with a bunch of talented multiartist with Belarus Oleg Usov. He came out mime before each performance of the shadow theatre. With his talent, Oleg prepared kids and adults for the shadow part of the show.