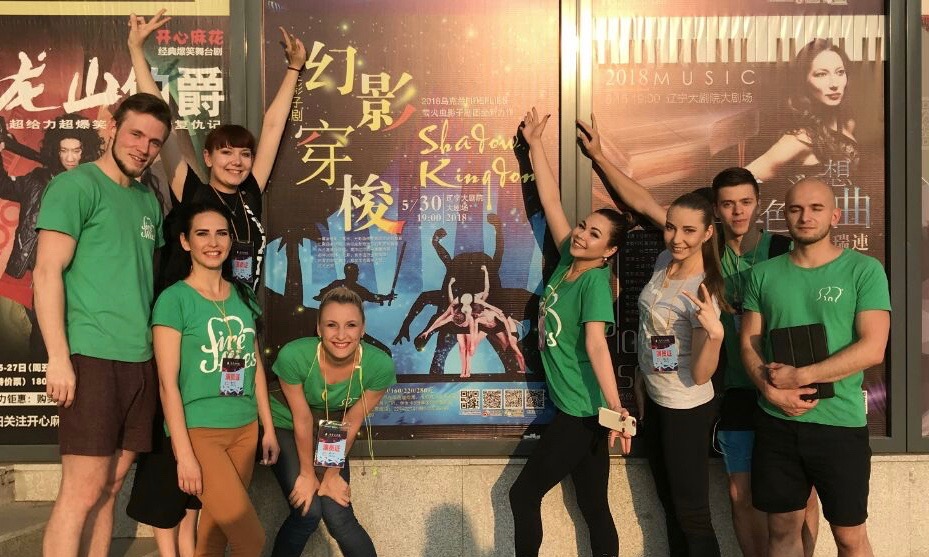 Shadow Theatre in China – Spring tour of Verba group
For the second time this year, the shadow theater VERBA went to a meeting with the Chinese audience. The first concert tour of 2018 in the cities of China took place from 14-28 January. Then on the eve of New Year's holidays artists visited from the show cities such as Wuhan, Zhengzhou, Hangzhou and Foshan.
From May 9 to June 3, the shadow theater team was on China tour, in which the artists presented their 3D Shadow show "Kingdom of Shadows" in eight major centers of China – Shanghai, Dalian, Inchuan, Tangshan, Dongguan, Shenyang, Fuzhou, Guiyang.
In total for a month the theater gave about 15 performances.
Shadow Theatre in China with "Kingdom of Shadows" show could be seen in:
Shanghai – May 9-13, ET Space Theater
Dalian – May 18, Dalian Development Area Grand Theater
Inchuan – May 19, People's Auditorium of Ningxia
Tangshan – May 20, Tangshan theater
Dongguan – May 26, Wenhua Zhoumo Theater
Shenyang – May 30, Liaoning Grand Theater
Fuzhou – June 1, Tangxianzu Theater
Guiyang – June 3, Guiyang Grand Theater