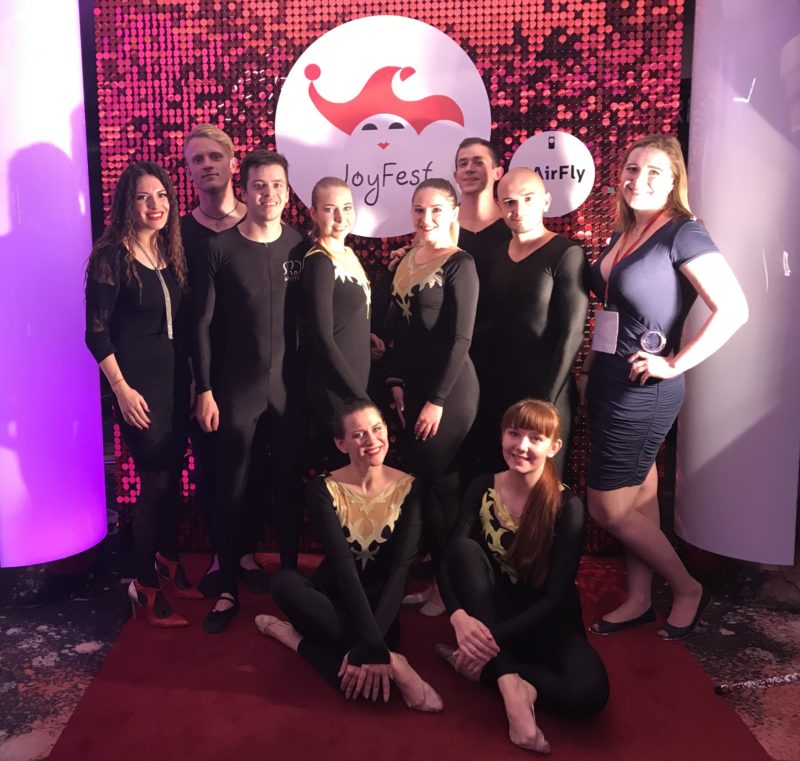 Shadow Theatre in Kiev at Sixth International Theatre Festival JOYFEST-2018
You could watch the performance of shadow theatre in Kiev at Sixth International Theatre Festival JOYFEST-2018 . This is an important event for theatergoers not only from Ukraine, but also from Europe. By tradition, the entrance to all master classes and performances is absolutely free. Pre-registration is required only for performers. But it is not necessary in order if you're taking part in the interactive part. The event itself is carried out with the help of the Ukrainian Cultural Foundation. JoyFest was held 4th-7th October  in the center of Kiev – the Khreschatyk Grand Hall.
Artists of Theatre Verba was invited to a 30-minute show as partners, not participants. Because, the team is a professional shadow theater, working since 2010. The time of the performance was chosen at 21.00, so Verba were headliners. Actors showed their most popular and emotional works. It was part of the "Kingdom of Shadows" show. The main difference between the shadow show Verba that they are the only ones in the world who created a unique 3D shadow show and family type show. Which is interesting to watch for both children and adults. You could see the tales of different nations of the world, the shadow interpretation of "Aladdin". By the way, it was created in 2011 by the director of the STB channel and the talent-show "Ukraine got talent" – Konstantin Tomilchenko. Also was showed one the popular work "Alice in Wonderland".
Also audience watched Acrobatic and led-poi show that always delights the "little" viewer. But the biggest sensation caused a remake of the film Titanic. By the way, on the official YouTube channel shadow theatre Verba more than 6 million views only on this video. In total, about 1,500 people gathered at the performance of the shadow theater on October 5.
Shadow Theatre in Kiev four years ago
It is worth to say that this is not the first collaboration with JoyFest. In 2014, the group also performed at this festival. Of course, in 4 years a lot has changed – from equipment to production techniques. But at the same time a warm reaction from the audience – has remained unchanged.
I would like to express special thanks to the head of the NGO "International Socio-Cultural Project "Joyfest" Ksenia Goncharova. It is always a pleasure to receive an invitation to perform shadow theatre at Sixth International Theatre Festival JOYFEST-2018 for the second time.
Namely, for stable cooperation even in difficult times for the country. Also, because Joyfest – allows talented theater groups to express themselves!