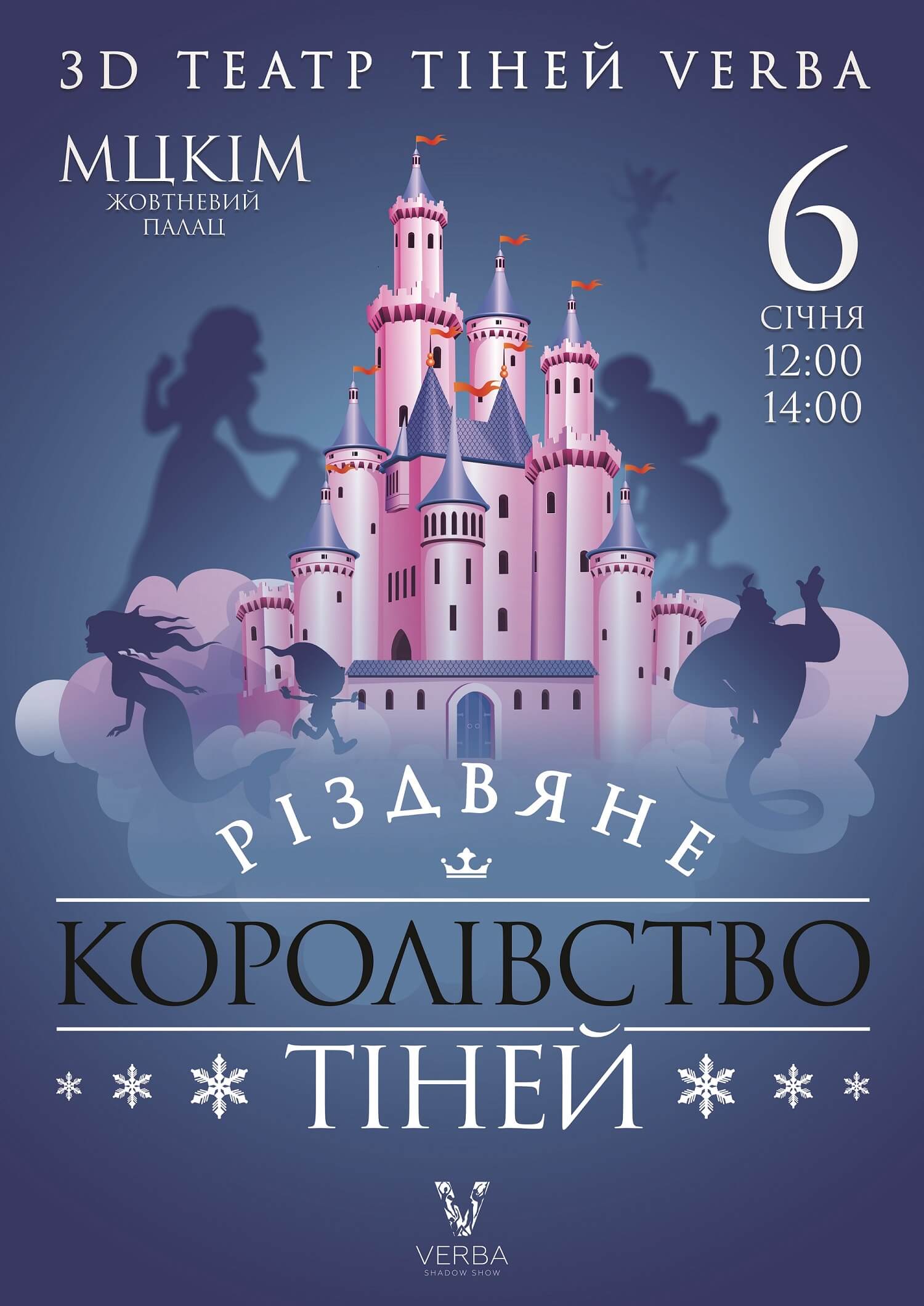 3D Shadow Show at the ICCA (October Palace)
3D Shadow Show at the ICCA (October Palace)
On January 6, 3D  Shadow Show Verba introduced the "Christmas Kingdom of Shadows" at the ICCA (October Palace).
Firstly, it's a good sign for the entertainer to start the year with a performance for his beloved audience. Secondly, twice more. The first show was at 12 am and the second, immediately after, at 2pm. By the way, it is interesting that the audience was slightly different in age. The first show was held with older children. And the second turned out to be more family, even more for adults.
Also should be mentioned that October Palace is a very symbolic venue for the Verba Shadow group.
Interesting thing that, on the day before Christmas, performances of acquiring magical status.
Indeed, almost 4 years ago, artists first showed their show to the general public. And the first in native Ukraine gathered a hall of almost 2 thousand people.
Feature of the show "Christmas Kingdom of Shadows"
3D Verba Shadow Show gives New Year presents every year. At that time when everyone is waiting for the holiday. This year it was possible to do it at the beginning.
And open a new page in 2020, pleased with something new for their smallest viewers.
Therefore, decided to make premiere of new genre -3D Shadow Show at the ICCA. By the way, on such a huge and prestigious venue .
For the first time in Ukraine, VERBA presented to public an experiment 2 years ago. But really managed to pay attention to innovation after the tv-show "America Got talent". By the way, the American audience has already managed to fall in love with Ukrainians. And therefore, at the end of the year, the producers of the Illusionist show invited Verba Shadow Show representatives to create a performance of Merry Christmas 3D for them.
In"Christmas Kingdom of Shadows" VERBA shows the world of adventures beloved since childhood! The audience will meet New Year's Elves, super-powerful Hercules, humorous Gene and many other favorite characters of cartoons.
You are called on: "Imagine your magical world – look at the" Christmas Kingdom of Shadows! "
Yes, this is not a commonplace familiar "Christmas Tale". The Christmas Kingdom of Shadows show is not about that.
Director Vladislav Polishchuk wanted to pull the viewers behind the screen with help of variety of scenes. To show the diversity of the Shadows.
And therefore, at the beginning the Good Guide met you, appearing from the audience.
And the first person you meet in the 3D world is your Shadow and only then Shadows of Verba's actors.
Which accompany you during the "shadow" Christmas 60 minutes.