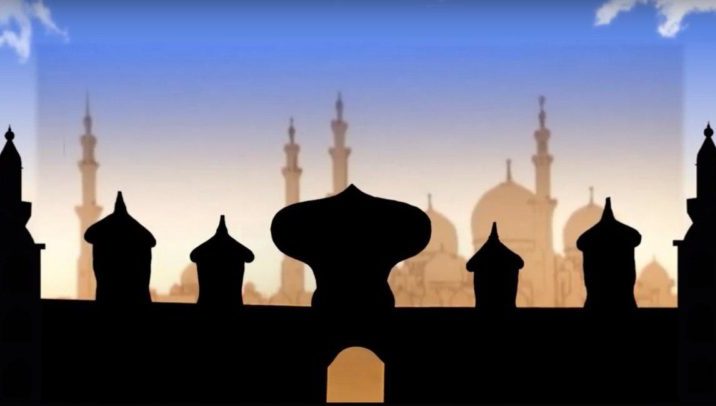 Aladdin shadow show
Aladdin shadow show
VERBA SHADOW is the first Ukrainian shadow theatre, which took part in the most large-scale talent show. Also, they're the creators of the fairy tale Aladdin shadow show. But now we are talking about AMERICA'S GOT TALENT, season 14. The broadcasts will start on May 28, 2019 on NBC channel. You can also watch online on the official YouTube channel. A reason for pride is that this season from 40 000 participants were selected only 225 contestants. And the Ukrainian group is among them!
Of course, it is becoming more difficult to surprise the audience and the jury. That is why the Ukrainians decided to combine the new 3D technology with shadow theatre. And to present the world with a completely new format – Shadow Show 3D.
Aladdin and the Magic Lamp
Before showing what guys have achieved, better to remind how they started. It is about their first statement about themselves. This happened in 2011 on the TV show "Ukraine Got Talent" (season 3). Then Aladdin shadow show was born. Unfortunately, the 2011 video is no longer available on the "Ukraine Got Talent" YouTube channel. Therefore, today, the shadow dance group VERBA SHADOW laid out the performance from the semi-final. The statement itself is the author's shadow interpretation of the well-known Tale of Aladdin. Such a modern history of the Magic Lamp. In it, you will meet agile Aladdin, charming Jasmine, funny Genie, and evil Jafar. In 8 minutes of the Aladdin shadow show, you will plunge into the world of magic. By the way, it was first serious cooperation with a famous director and choreographer Konstantin Tomilchenko.
What came out of it 8 years ago, you can check by yourself:
Few historical facts
For many years, the guys dreamed about participating in America's Got Talent. Rehearsing for 8 hours every day Shadow Theatre Verba has reached the level of the largest TV show in the world!
The idea of shadow theater was born by students of the Chernihiv National University of Technology. They started being just amateurs. At that time there weren't any books or manuals for creating shadow shapes. So dancers had to do everything by trial and error. It was very interesting and exciting! The Shadow Theater team has been working hard since 2010. And by the middle of 2019, has traveled over 37 countries around the world.
From a flashlight of a mobile phone and white sheet, the team has grown to the world of Hollywood and 3D technology!
But acrobats of the shadow dance group VERBA SHADOW most of all want their name to be associated with Ukraine. The biggest dream is to stand in line with such personalities as Klitchko brothers, Bubka, Usyk, Shevchenko, and Jamala.
You can read their history in more detail by clicking on the link: https://verbashadow.com/who-we-are/